Effects Of Functional Therapy Program on Elbow Arthropathy of Hemophilia Patient
Functional Therapy Program on Elbow Arthropathy
Keywords:
Hemophilia, Elbow Arthropathy, Functional Therapy, Program, Patients
Abstract
Hemophilia is an X-linked genetic progressive hemorrhage condition that is characterized by a clotting factor VIII (classic hemophilia, or hemophilia A) or IX (hemophilia B) deficiencies. Objective: To determine the comparative effects of functional therapy program and manual therapy program on elbow arthropathy of haemophilia patients. Methods: It was a single blinded randomized controlled trial in which assessor was kept blind. In this study non-probability purposive technique was applied. The study was conducted in the Sundas foundation Lahore taking into account consort guidelines. Thirty participants suffering from hemophilia were enrolled in study in 2 groups while considering inclusion and exclusion criteria. Randomization was done through lottery method and concealment was done. Group A (n=15) was treated with manual therapy Grade 1, 2 or 3 mobilization techniques according to patient condition program and Group B (n=15) were treated with functional therapy. Hot pack was used as a baseline treatment for 10 min. For data collection Goniometer was used to measured elbow flexion and extension and Stanford HAQ 20 item Disability for assessing disability. Results: P-value was <0.01which shows that both groups were effective for managing the patient of hemophilia, but manual therapy show more significant result as compared to functional therapy program. Conclusion: In manual therapy treatment group, there was significant improvement in range of movement of elbow joint which enhanced functional activity of arm in haemophilic patients with chronic elbow arthropathy.
References
Mannucci PM. Hemophilia therapy: the future has begun. Haematologica. 2020 Mar;105(3):545-553. doi: 10.3324/haematol.2019.232132.
Perrin GQ, Herzog RW, Markusic DM. Update on clinical gene therapy for hemophilia. Blood. 2019 Jan 31;133(5):407-414. doi: 10.1182/blood-2018-07-820720.
Weyand AC, Pipe SW. New therapies for hemophilia. Blood. 2019 Jan 31;133(5):389-398. doi: 10.1182/blood-2018-08-872291.
Forsyth A, Blamey G, Lobet S, McLaughlin P. Practical guidance for non-specialist physical therapists managing people with hemophilia and musculoskeletal complications. Health. 2020 Jan 21;12(2):158-79. DOI: 10.4236/health.2020.122014.
Kikuchi K, Komachi T, Honma Y, Fujitani J. Benefits of physical therapy for people living with hemophilia. Glob Health Med. 2021 Dec 31;3(6):409-412. doi: 10.35772/ghm.2021.01026.
Vochteloo AJ, Roche SJ, Dachs RP, Vrettos BC. Total elbow arthroplasty in bleeding disorders: an additional series of 8 cases. J Shoulder Elbow Surg. 2015 May;24(5):773-8. doi: 10.1016/j.jse.2015.01.004.
Rodriguez-Merchan EC, De la Corte-Rodriguez H. Complications of hemophilia in the elbow: current management. Expert Rev Hematol. 2020 Sep;13(9):991-1001. doi: 10.1080/17474086.2020.1803061.
Cuesta-Barriuso R, Gómez-Conesa A, López-Pina JA. Manual and educational therapy in the treatment of hemophilic arthropathy of the elbow: a randomized pilot study. Orphanet J Rare Dis. 2018 Sep 3;13(1):151. doi: 10.1186/s13023-018-0884-5.
Alblaihed L, Dubbs SB, Koyfman A, Long B. High risk and low prevalence diseases: Hemophilia emergencies. Am J Emerg Med. 2022 Jun;56:21-27. doi: 10.1016/j.ajem.2022.02.045.
Hirayama AB, Silva AKCD, Rocha JS, Roberti MDRF. Prevalence of symptoms in hemophilia carriers in comparison with the general population: a systematic review. Hematol Transfus Cell Ther. 2019 Oct-Dec;41(4):349-355. doi: 10.1016/j.htct.2019.02.006.
Konkle BA, Huston H. Hemophilia a. 2017.
Cuesta-Barriuso R, Trelles-Martínez RO. Manual therapy in the treatment of patients with hemophilia B and inhibitor. BMC Musculoskelet Disord. 2018 Jan 22;19(1):26. doi: 10.1186/s12891-018-1934-9.
Donoso-Úbeda E, Meroño-Gallut J, López-Pina JA, Cuesta-Barriuso R. Effect of manual therapy in patients with hemophilia and ankle arthropathy: a randomized clinical trial. Clin Rehabil. 2020 Jan;34(1):111-119. doi: 10.1177/0269215519879212.
Strike K, Mulder K, Michael R. Exercise for haemophilia. Cochrane Database Syst Rev. 2016 Dec 19;12(12):CD011180. doi: 10.1002/14651858.CD011180.pub2.
Negrier C, Seuser A, Forsyth A, Lobet S, Llinas A, Rosas M et al. The benefits of exercise for patients with haemophilia and recommendations for safe and effective physical activity. Haemophilia. 2013 Jul;19(4):487-98. doi: 10.1111/hae.12118.
Stephensen D, Bladen M, McLaughlin P. Recent advances in musculoskeletal physiotherapy for haemophilia. Ther Adv Hematol. 2018 Jul 2;9(8):227-237. doi: 10.1177/2040620718784834.
Prasetyo M, Moniqa R, Tulaar A, Prihartono J, Setiawan SI. Correlation between Hemophilia Early Arthropathy Detection with Ultrasound (HEAD-US) score and Hemophilia Joint Health Score (HJHS) in patients with hemophilic arthropathy. PLoS One. 2021 Apr 7;16(4):e0248952. doi: 10.1371/journal.pone.0248952.
Douglas-Withers J, McCulloch K, Waters D, Parker K, Hogg N, Mitsuhashi T et al. Associations between Health Assessment Questionnaire Disability Index and physical performance in rheumatoid arthritis and osteoarthritis. Int J Rheum Dis. 2019 Mar;22(3):417-424. doi: 10.1111/1756-185X.13460.
Schäfer GS, Valderramas S, Gomes AR, Budib MB, Wolff ÁL, Ramos AA. Physical exercise, pain and musculoskeletal function in patients with haemophilia: a systematic review. Haemophilia. 2016 May;22(3):e119-29. doi: 10.1111/hae.12909.
Goto M, Takedani H, Haga N, Kubota M, Ishiyama M, Ito S et al. Self-monitoring has potential for home exercise programmes in patients with haemophilia. Haemophilia. 2014 Mar;20(2):e121-7. doi: 10.1111/hae.12355.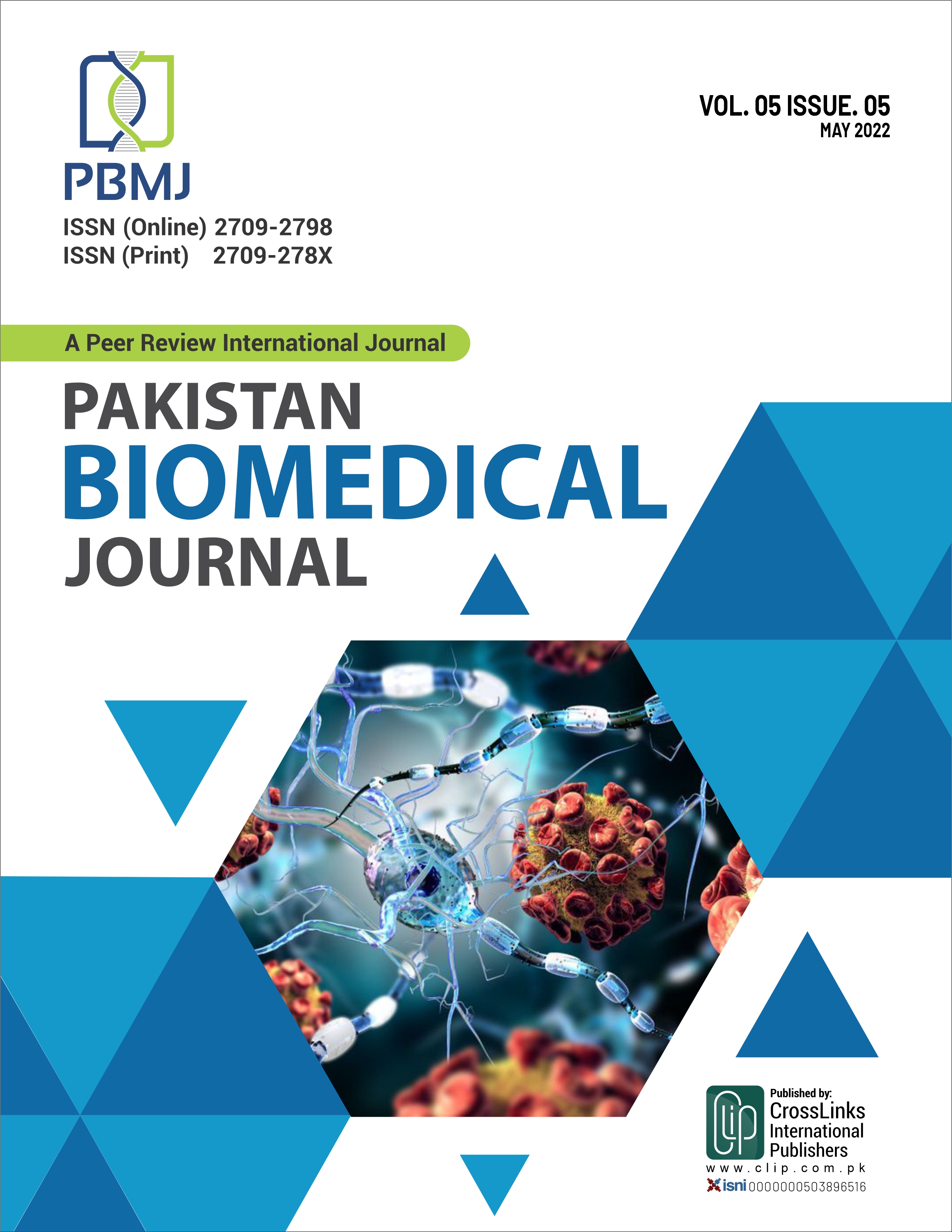 Downloads
How to Cite
Hafiz Muneeb Ur Rehman, Khurshid, A. ., Rafiq, S., Zulfiqar, H., & Razzaq, A. (2022). Effects Of Functional Therapy Program on Elbow Arthropathy of Hemophilia Patient: Functional Therapy Program on Elbow Arthropathy. Pakistan BioMedical Journal, 5(5), 248–252. https://doi.org/10.54393/pbmj.v5i5.391
License
Copyright (c) 2022 Pakistan BioMedical Journal
This work is licensed under a Creative Commons Attribution 4.0 International License.
This is an open-access journal and all the published articles / items are distributed under the terms of the Creative Commons Attribution License, which permits unrestricted use, distribution, and reproduction in any medium, provided the original author and source are credited. For comments editor@pakistanbmj.com