Effect Of Hand Grip Strength and Endurance on Writing Speed ¬¬Among Students of DPT In AMNC
Hand Grip Strength on Writing Speed ¬¬Among Students
Keywords:
Grip strength, Endurance, Handwriting speed, Healthy young adults, Gender
Abstract
Hand grip strength is a measure and indicator of general strength of upper limb as well as general body strength. The grip strength varies in different populations and regions due to difference in genetic makeup, nutritional habits, body type and level of activity. ADLs of upper limb depend on strength and endurance of hand as greater the strength and endurance greater the performance. Objectives: To find the effect of handgrip strength and endurance on handwriting speed. Methods:  Associational study included 113 healthy young adult students. Convenience sampling technique was used. Dynamometer was used to measure the hand grip strength and endurance in a standardized manner. Letters per Minute test was used to assess the handwriting speed. Dynamometer is an instrument with excellent validity, consistency and reliability. Results: The hand grip strength and writing speed was moderately correlated as (r 0.559) and the hand endurance and writing speed was moderately correlated as (r 0.57). Conclusions: We concluded that hand grip strength and hand endurance have positive moderate effect on writing speed. Exercises that increase hand strength and endurance can increase the writing speed and ultimately academic performance of students.
References
Tseng MH and Chow SM. Perceptual-motor function of school-age children with slow handwriting speed. The American Journal of Occupational Therapy. 2000 Feb; 54(1):83-8. doi: 10.5014/ajot.54.1.83
Desrosiers J, Bravo G, Hébert R, Dutil E. Normative data for grip strength of elderly men and women. The American Journal of Occupational Therapy. 1995 Aug; 49(7):637-44. doi: 10.5014/ajot.49.7.637
Cronin J, Lawton T, Harris N, Kilding A, McMaster DT. A Brief Review of Handgrip Strength and Sport Performance. The Journal of Strength and Conditioning Research. 2017 Nov; 31(11):3187-3217. doi: 10.1519/JSC.0000000000002149
Bohannon RW. Adequacy of simple measures for characterizing impairment in upper limb strength following stroke. Perceptual and Motor Skills. 2004 Dec; 99(3 Pt 1):813-7. doi: 10.2466/pms.99.3.813-817
Bohannon RW, Peolsson A, Massy-Westropp N, Desrosiers J, Bear-Lehman J. Reference values for adult grip strength measured with a Jamar dynamometer: a descriptive meta-analysis. Physiotherapy. 2006 Mar; 92(1):11-5. doi: 10.1016/j.physio.2005.05.003
Gokulakrishnan J and Franklin J. A Study on Upper Limb Strengthening Exercises on Hand Writing Speed for Undergraduates. Journal of Physiotherapy Research. 2020; 4(3):3. doi: 10.36648/physiotherapy.4.3.3
Shechtman O, Davenport R, Malcolm M, Nabavi D. Reliability and validity of the BTE-Primus grip tool. Journal of Hand Therapy. 2003 Mar; 16(1):36-42. doi: 10.1016/s0894-1130(03)80022-4
Connelly V, Dockrell JE, Barnett J. The slow handwriting of undergraduate students constrains overall performance in exam essays. Educational Psychology. 2005 Feb; 25(1):99-107. doi: 10.1080/0144341042000294912
van Drempt N, McCluskey A, Lannin NA. A review of factors that influence adult handwriting performance. Australian Occupational Therapy Journal. 2011 Oct; 58(5):321-8. doi: 10.1111/j.1440-1630.2011.00960.x
Tyler H, Adams J, Ellis B. What can handgrip strength tell the therapist about hand function?. The British Journal of Hand Therapy. 2005 Mar; 10(1):4-9. doi: 10.1177/175899830501000101
Bellace JV, Healy D, Besser MP, Byron T, Hohman L. Validity of the Dexter Evaluation System's Jamar dynamometer attachment for assessment of hand grip strength in a normal population. Journal of Hand Therapy. 2000 Mar; 13(1):46-51. doi: 10.1016/s0894-1130(00)80052-6
Bledsoe Jr D. Handwriting speed in an adult population. Advance for Occupational Therapy Practitioners. 2011; 27(22):10.
Baldi S, Nunzi M, Brina CD. Efficacy of a task-based training approach in the rehabilitation of three children with poor handwriting quality: a pilot study. Perceptual and Motor Skills. 2015 Feb; 120(1):323-35. doi: 10.2466/10.15.PMS.120v15x5
Lad UP, Satyanarayana P, Shisode-Lad S, Siri ChC, Kumari NR. A Study on the Correlation Between the Body Mass Index (BMI), the Body Fat Percentage, the Handgrip Strength and the Handgrip Endurance in Underweight, Normal Weight and Overweight Adolescents. Journal of Clinical and Diagnostic Research. 2013 Jan; 7(1):51-4. doi: 10.7860/JCDR/2012/5026.2668
Luna-Heredia E, Martín-Peña G, Ruiz-Galiana J. Handgrip dynamometry in healthy adults. Clinical Nutrition. 2005 Apr; 24(2):250-8. doi: 10.1016/j.clnu.2004.10.007
Burger DK and McCluskey A. Australian norms for handwriting speed in healthy adults aged 60-99 years. Australian Occupational Therapy Journal. 2011 Oct; 58(5):355-63. doi: 10.1111/j.1440-1630.2011.00955.x
Mathiowetz V. Comparison of Rolyan and Jamar dynamometers for measuring grip strength. Occupational Therapy International. 2002; 9(3):201-9. doi: 10.1002/oti.165
Massy-Westropp NM, Gill TK, Taylor AW, Bohannon RW, Hill CL. Hand Grip Strength: age and gender stratified normative data in a population-based study. BMC Research Notes. 2011 Apr; 4:127. doi: 10.1186/1756-0500-4-127
Padmavathi R, Bharathi AV, Vaz M. Gender differences in muscle strength & endurance in young Indian adults. Indian Journal of Medical Research. 1999 May; 109:188-94
Jakobsen LH, Rask IK, Kondrup J. Validation of handgrip strength and endurance as a measure of physical function and quality of life in healthy subjects and patients. Nutrition. 2010 May; 26(5):542-50. doi: 10.1016/j.nut.2009.06.015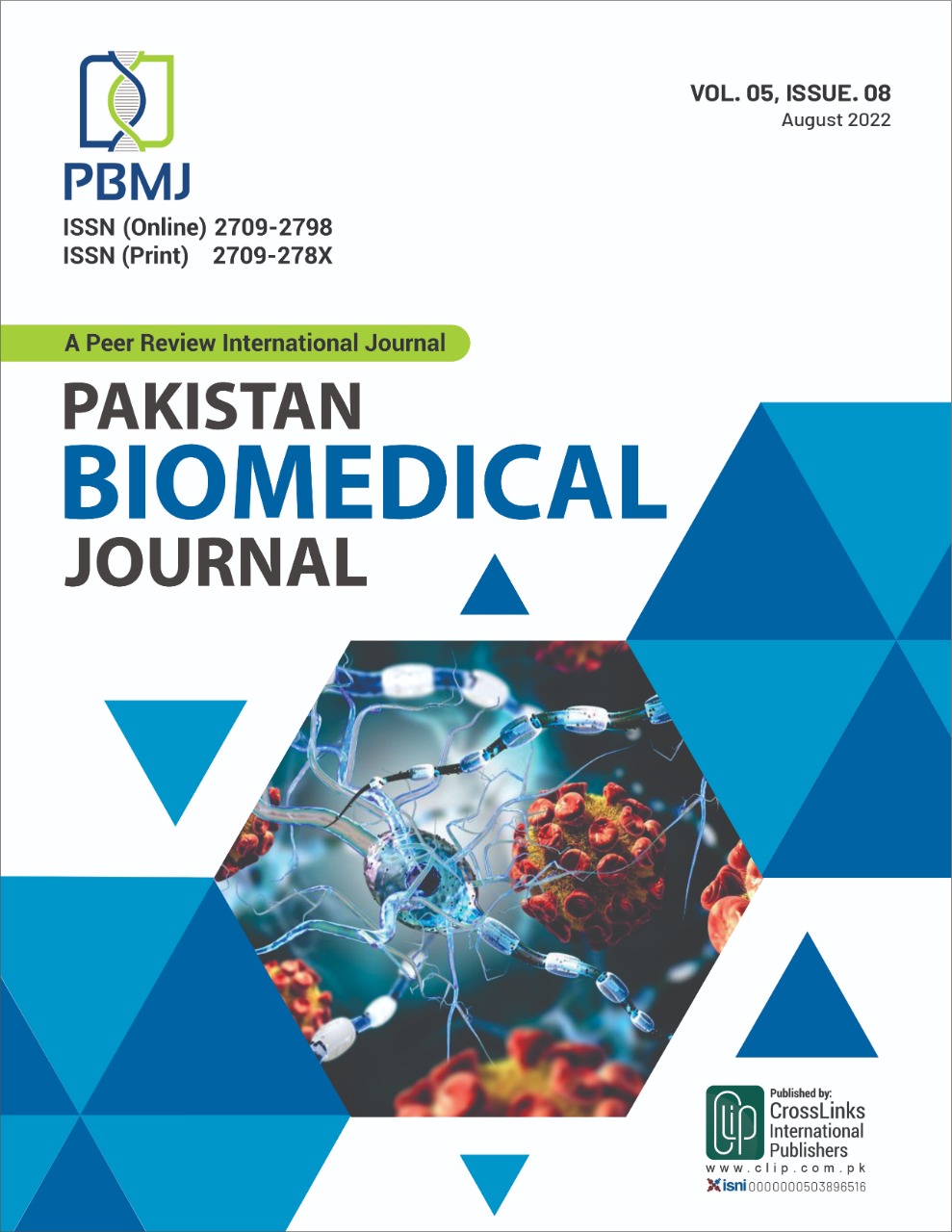 Downloads
How to Cite
Butt , K. ., Maqbool , S. ., Fatima, U. ., Arif , M. ., Arooj, A. ., Amir, L. ., Noor , F. ., & Zaheer , B. . (2022). Effect Of Hand Grip Strength and Endurance on Writing Speed ¬¬Among Students of DPT In AMNC: Hand Grip Strength on Writing Speed ¬¬Among Students. Pakistan BioMedical Journal, 5(8), 22–26. https://doi.org/10.54393/pbmj.v5i8.718
License
Copyright (c) 2022 Pakistan BioMedical Journal
This work is licensed under a Creative Commons Attribution 4.0 International License.
This is an open-access journal and all the published articles / items are distributed under the terms of the Creative Commons Attribution License, which permits unrestricted use, distribution, and reproduction in any medium, provided the original author and source are credited. For comments editor@pakistanbmj.com